A Guilt Free Snack- Masala kadalo
Hello There!
How are all ya?? Here I m Busy 24*7 running behind my little Naughty Daughter!! So Blogging has taken a place behind. But yes I haven't forgotten it! I hardly get time to browse also, but yes no reasons let's get into todays topic.. Guilt free snack!!!
When I saw one of my friend R asking for microwave peanuts I wondered how it would turn and was waiting for her review and when she told it's a keeper I thought I must give it a try and to my notice it was from one of our fellow blogger friend Tina.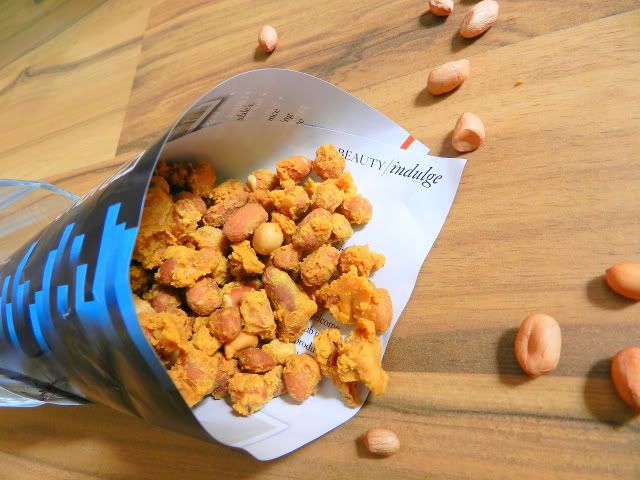 v

Kashmiri Chilli powder 1Tbspn
v

Turmeric powder 1/4 Tbspn
Firstly take the raw peanuts and microwave it for 2 minutes on high and make it crunchy. (The actual recipe doesn't ask this but I found doing this makes the peanuts crunchier)Add all the ingredients into a microwave safe bowl except oil and water. Mix it and pour vegetable oil into this and stir well. Slowly add water and mix it till it coats well on the peanuts. Then microwave it for 2 minutes. Take it out and stir it using a fork. Again MW it for 2 more minutes and repeat the same process till it masala peanuts get crispy. It took me exactly 10 minutes.

Note: Tina's recipe asks for Garlic paste and curry leaves which I have omitted. No reason to do this… U can do this if u wish to!!
I have tried the Fried Version too which u can check here but mind me this one is guilt free!!!
Tastes Y
ummy
when u add lozza love
in it.
Signing Off for now!!!