Chakuli/ Murukku
It was always a flop show when I prepared chakuli or murukku. There was one or the other mistake but now I have no problem because amma and mamama (grandma) taught me the right way of making chakuli and here is the perfect one.
These Chakli's Were posted long back when I was in India.... I have reposted it as it got Deleted.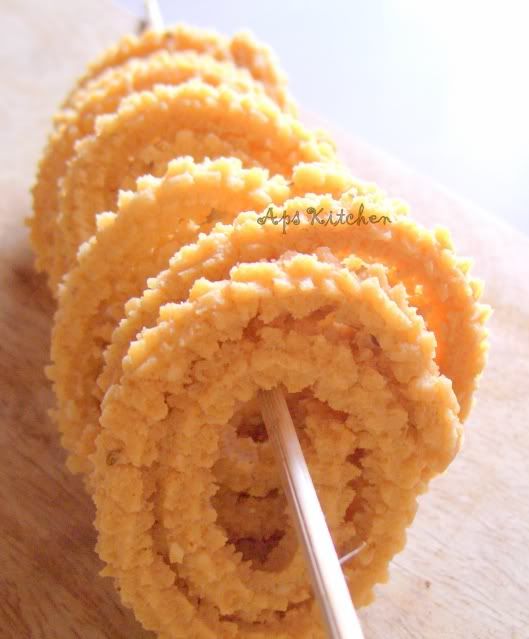 ü

Butter (loni) or shortening ¾ cup
ü

Ajwain seeds(Carom seeds) - 1 tea spn
ü

Sesame seeds (Til) 1 tea spn
ü

Roast urad daal (without oil) till they turn slightly brownish and powder them.
ü

Add the powder, butter, cumin seeds, sesame seeds and salt to rice flour and mix well.
ü

Now add milk/water to it slowly mixing it to remove any lumps (Milk makes the chaklis crispier and tastier).
ü

Make it into dough (like chapathi dough).
ü

Knead the dough well on a flat board, pressing the dough to the board.
ü

Fill the chakli press with the dough and press into chakli shape on a flat board (use a plastic paper on the board to make it easier to lift the chaklis
ü

Heat oil in a kadai and deep fry the chaklis. Take out on a kitchen towel.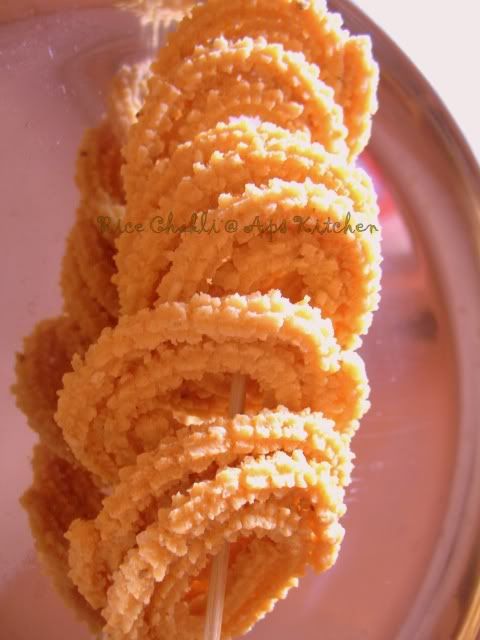 P.S : If the chaklis tend to break while making, try kneading the dough for some more time, if still it doesn't come out well, add some more milk/water and knead again.
When they are cooled to room temperature, store them in an airtight container.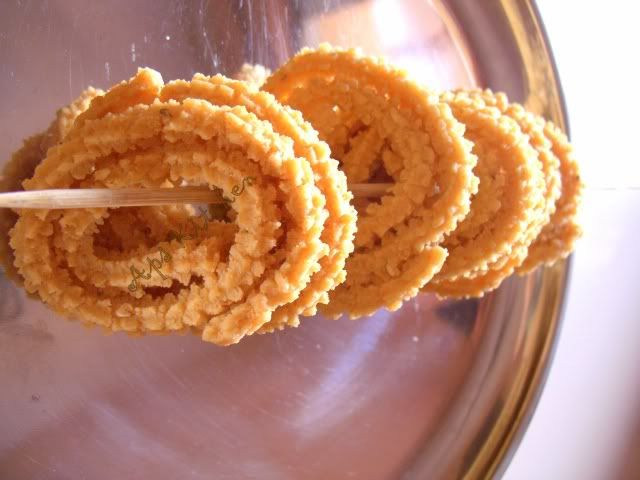 Tastes Yum Yum when u add lozza love in it.
Verdict : Super crunchy and And gets empty within no time
Signing Off,

For More Chrunchy Munchies visit HERE