Bhenda Sagley
There are some authentic Amchi(Konkani) dishes which are my all time fav.
And especially when its Sagle, Sukke, kale nonce(roasted spices pickle) my Mamama (granny) makes it awesome….
J
and no one cud ever get that taste…. Not even my MOM: P.
This is one of her Awesome dish she makes, Benda Sagley(read as Sa Ga ley).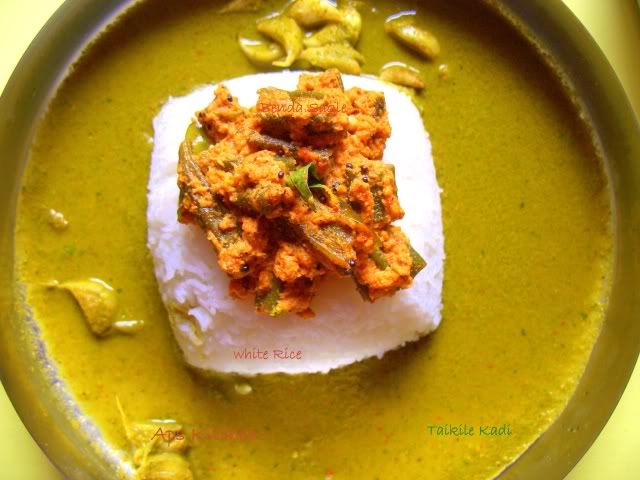 Ladies finger/Bhendi/Okra – 15-20 cut into pieces

Wash the Bhendi and cut them.
Grind together the coconut, red chillies, tamarind.
In the end add the and coriander seeds and grind.
The paste does not have to be too smooth.
Do not add a lot of water when grinding.
Heat oil in a wide pan.
When the seeds crackle, add the curry leaves.
Now add the bhendi's /Okra's in the pan.
Pour the ground masala, Mix it well, Cover and cook.
Add half a cup of Water and boil until okras are cooked.
Serve hot with White rice or Chapathis .