Homemade Sambar Powder And My First Giveaway!!!
Hi Hi Hi Everyone!!
All r wondering y so many Hi's The reason is special And that's because Its my first give away and you all are welcome

J
All of u get worried when your favorite clothes get stained??? Or when your your lil one pours something on the sofa??? Then here is a Book which is on my giveaway!! STAIN REMOVAL- By Stephanie Zia.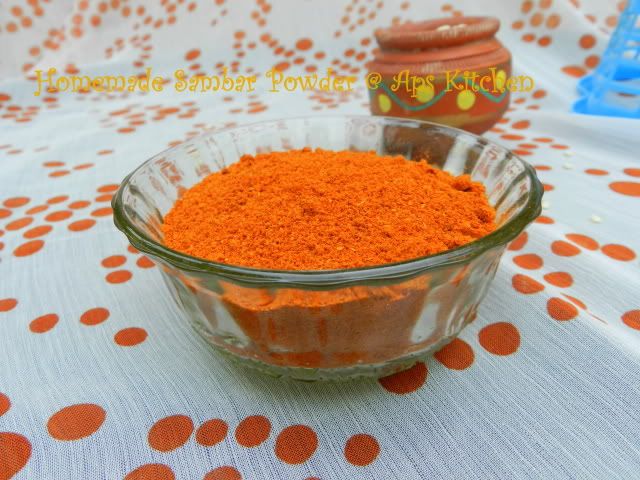 Have u read the book Ten good reasons to lie about ur age??? She is the author of this book too…
The reason behind giving this book is when my Daughter M spilled curry on my clothes I had peeped in this book and had got solution to this and now my Kurti is looking just like it was before

J

Yeh!!!!!!
Rules for the Give away :
You got to like my page either on

Facebook

, or follow me here.

And Just message me why you want to win this book!

You don't need to be a Blogger you can be my Friend or even their friend

J
Isn't it that simple??? So come on Like, Message And Win!
This will be shipped anywhere in India!! If u stay Abroad then don't worry Give me any Address of your friends or relatives in India I will ship it there!! Isn't is Great!!
Winner will be picked By My Little M and announced next week

J
Ok now getting on to today's recipe
Flavorful Homemade Sambar Powder:
Coriander seeds- 100gms
Chana dal -2 tb spn
Toor Dal/yellow lentil- 4tbsp
Jeera(Cumin seeds) -2 tb spn
Mustard seeds -1 tb spn
Methi(fenugreek) seeds -1/2 tb spn
Urad dal -1/2 tb spn
Pepper corns -1/2 tb spn
Asafoetida 2-3 big peanut sized or Asafoetida powder 3/4 tea spn
Turmeric -1/2 tea spn ( I added a small peanut size hard pc of turmeric)
Red chillies 200 gms
Method:
Fry mustard and asafoetida first.
Fry remaining ingredients (except chilli powder) one by one without oil.
Mix all and make a fine powder in a Blender or Mixer Grinder.
Store in a air tight container (Allow it to cool to room temperature before closing the Lid).
WIth This Its time to say Come Join and Win!!!
Tastes Yum Yum when u add lozza love in it.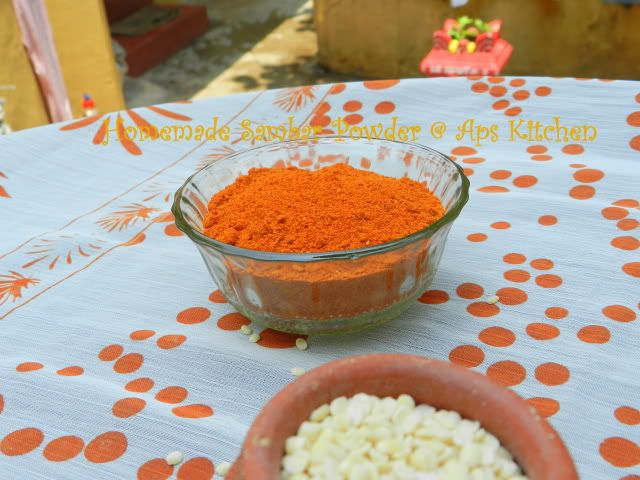 Signing Off for now