Til Juice/ Yellu Juice
Hello Everybody!!! Hope all ya had a great weekend….. Mine was superb…. And today it's such a tiring day…. I did nothing but just Drink, Eat, and sleep yet I was Tired, irritated and Grumpy: P.
My sweetie pie mamama made some natural drink to burn the heat(mind me it's too hot these days) ….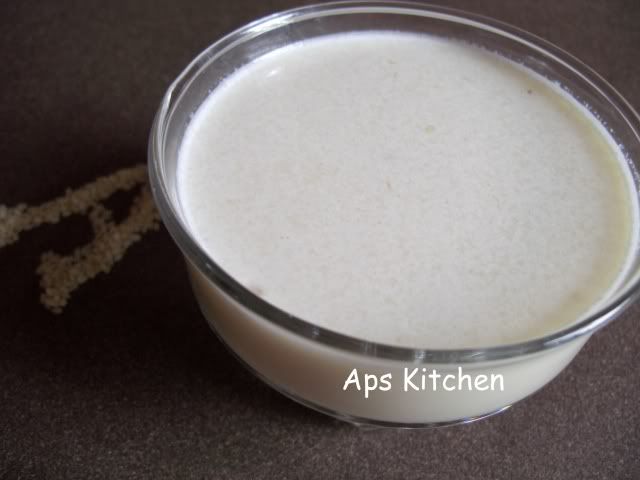 And It was just super and yum
J
J
J
White Sesame/Yellu- 100 Gm
Elaichi Powder/Cardamom powder- 1 tsp
Grated Jaggery - 100 gm
Method:
Wash and Soak sesame in water for 10-15 minutes. Grind this in mixer grinder.
After the seeds are ground properly, add the jaggery and grind it properly until the jaggery is ground well. Add required quantity of water while grinding(make sure u do not add excess water when grinding orelse the sesame seeds will not be ground well).
Filter the ground ingredients using filter or a fine muslin cloth. Add more water to liquefy and make it into a juice consistency. Now add the elaichi powder and mix well. Its tastes Super. Sesame seeds are very rich in calcium.
It really tastes great when chilled and served.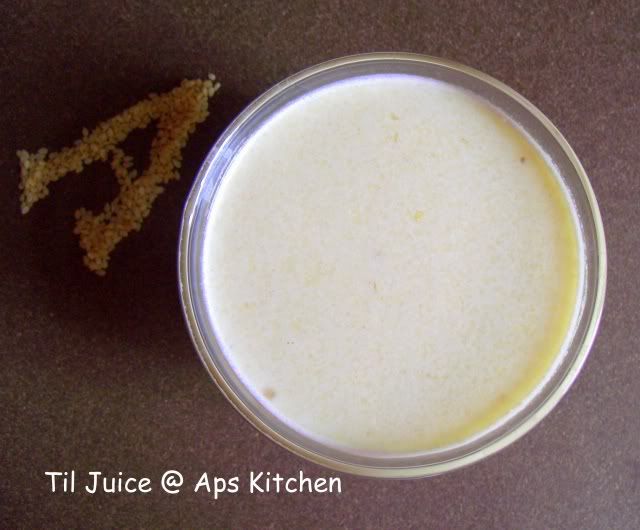 It is very easy to prepare and also very tasty.
This makes 3 glasses of juice.