Mango Milk Shake - Simple Thanda
Be creative in Kitchen that's what I Feel………. That does'n mean you got to bad elsewhere……:

D

But yeh when u emter the kitchen just concentrate on whats cooking

J

.

I learnt the basic cooking from Amma nd I saw her being creative in kitchen and that's what led me to do so….

J

Now that summer is on…. Its burning here…. So I decided to make something very simple yet healthy and tasty…..

Amma always made it during Mango Season Almost once in 2 days…. Nd mangoes ver at home till end of season….

Its Simple, Its Delicious, Its Healthy and its Mango Milk Shake:
2 Mangoes Ripe (I used Alphonso)
2 tbsp Sugar (adjust according to taste I add less sugar as the mangoes itself are very sweet)
Blend all the ingredients in a blender. Serve cold.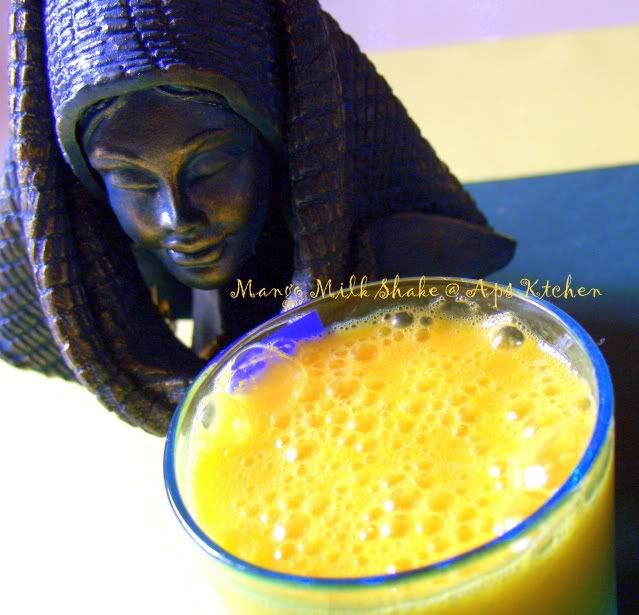 No fuss and Pretty quick all done in 5 minutes….
J
If u find mangoes are ripening fast then remove the pulp and store in a box in the freezer… this helps it to retain its taste and not spoil….(when u use frozen mangoes like this there is no need to add ice cubes)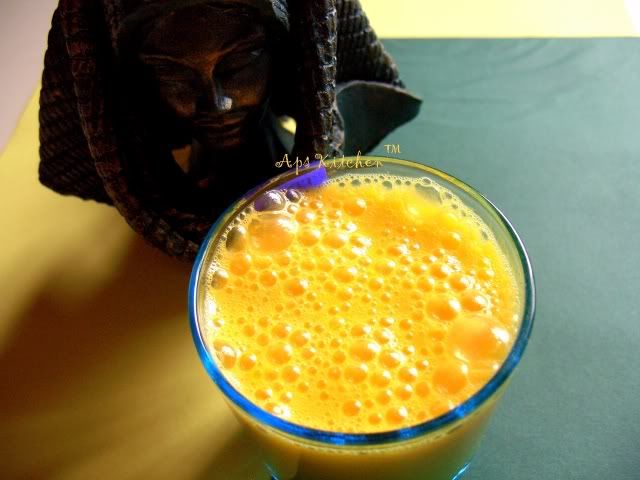 Tastes Yum Yum
when u add lozza love
in it.
Saying Stay Thanda Drink Thanda
Signing of