Kamal Kadai Creation by Aps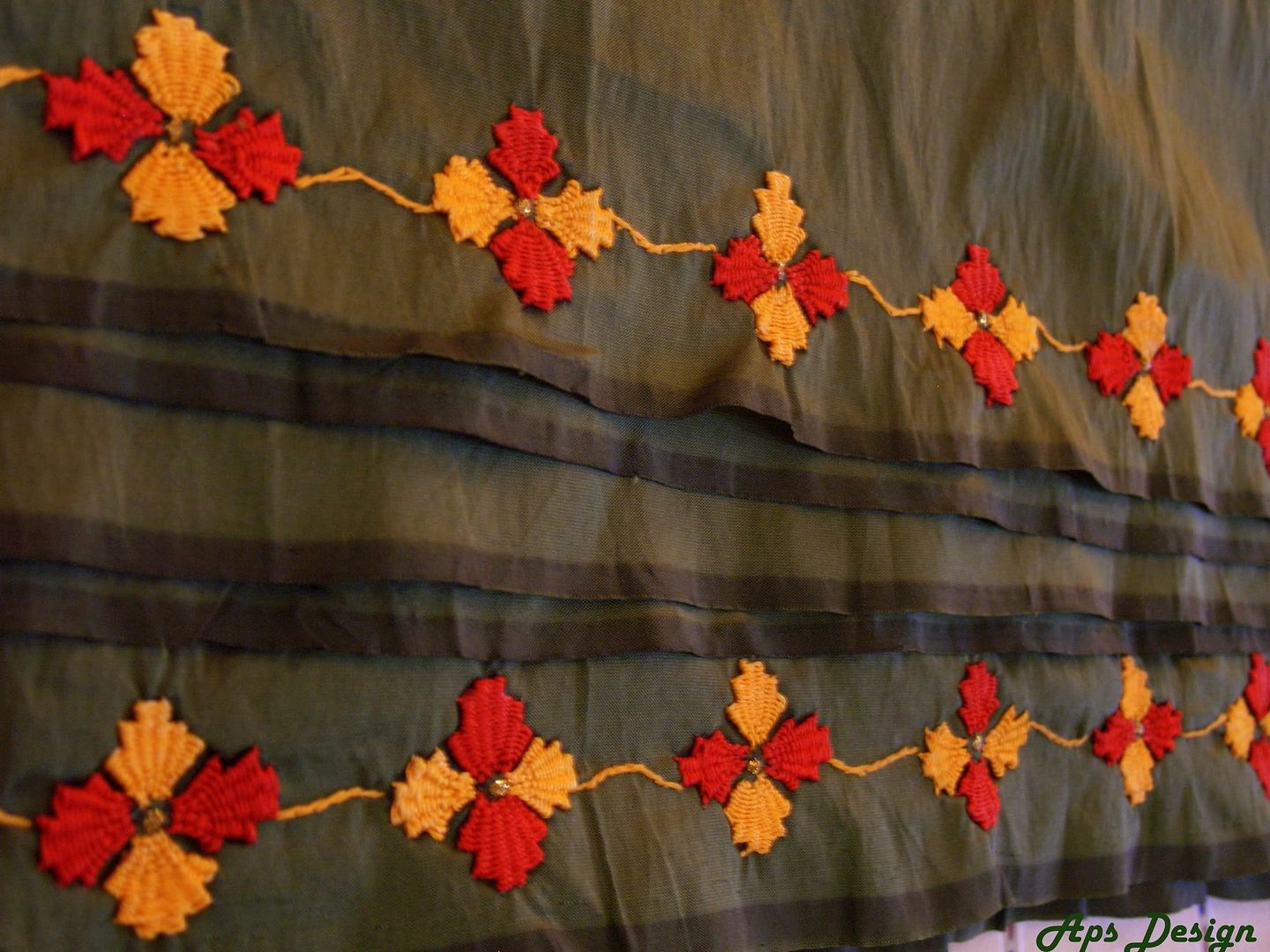 I Kno my blog name is *Aps Kitchen* but Apart from Kitchen I love Creating Artistic Stuffs...... SO here's one among them
Kamal Kadai sounds like a dish isn't it?? but it isn't a dish but a stitch which is used to design on clothes…….. This is my most fav stitch nd will always remain……
As soon I was done vth my Graduation I got bugd up sitting at home so decided to go for a short term fashion designing…but I left it off vthin 3 months bcoz I couldn't stay the lady who taught us there always irritating…partial………no one in the class xpt few chamchas liked her and to her fate and my bad luck she left vthin tht yr…… and I regretted to leave the class….. but I made it to learn embroidery and joined the classes… we had more of fun in the class than learning but still we made it to learn. The first day when I was shown 32 stitches vch I had to learn I loved this stich. Each day I was waiting as to when I wud learn the stitch and alas! I learnt and soon I designes a salwar kameez vth this stitch. All loved this and praised me. It was the most easiest stitch nd neat too.
Then I decided to continue with designing nd slowly started designing others clothes too…. Then I learnt making Designed n Perfumed Candles and started taking small orders and day by day I was delighted and continued my work.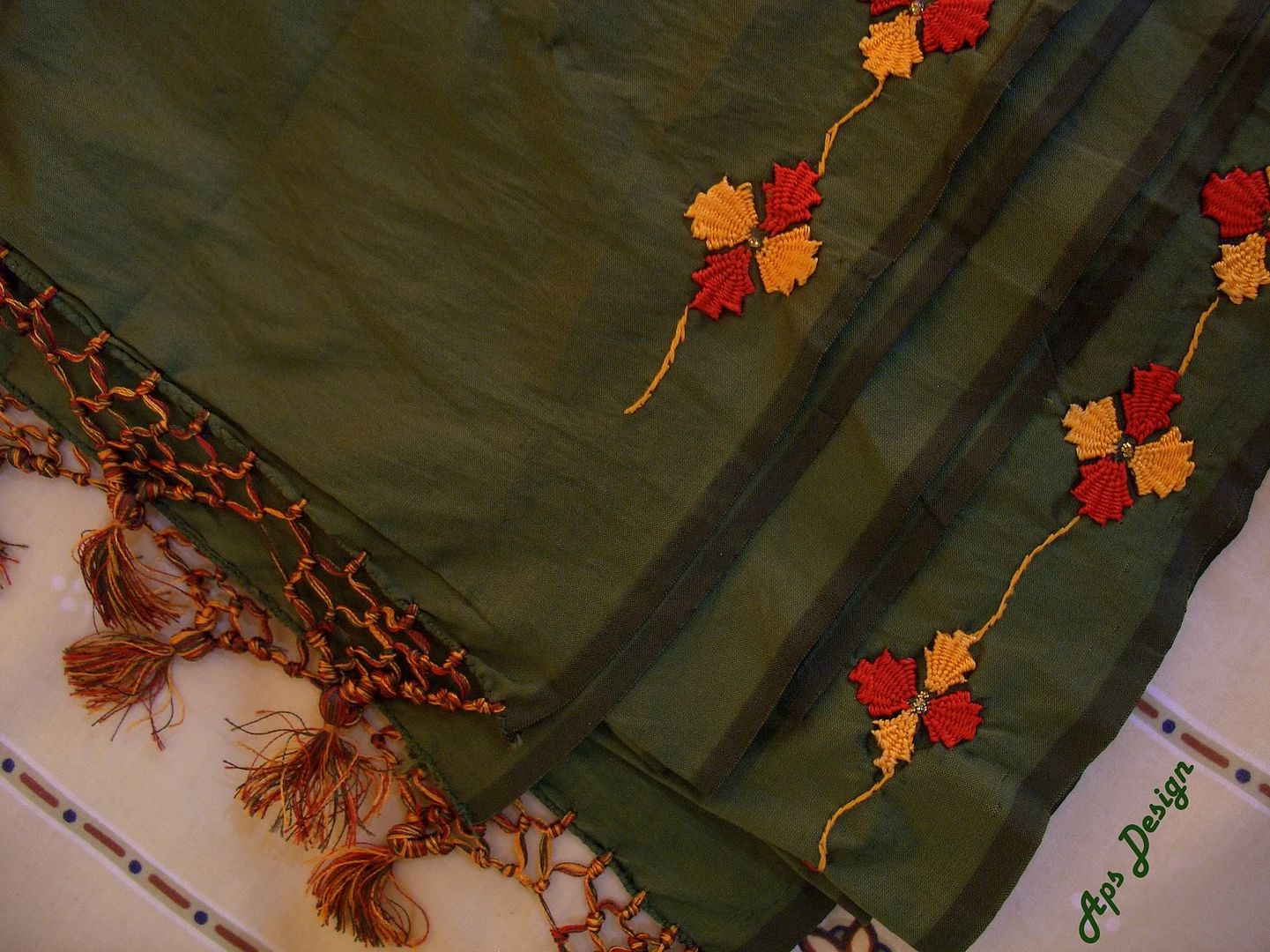 When I came here I had got sarees and materials vch I needed to design bcoz I knew I wud nvr have a scope o learning ne thing neither teach. So I started vth my sarees this one took almost 3 months( others I fnished vthin 20 days or a month), and thts bcoz I was not keeping well for somedays, had back pain but still as said better late than never……. I loved my designs and so did all. I m on
Cloud 9
when sum1 praises my work.
I m sure u guys wud love it too……..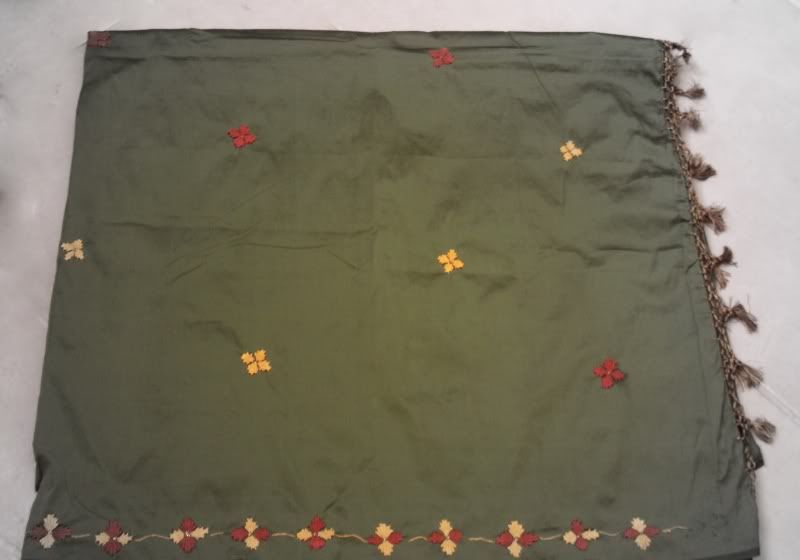 Chao,