Pickle Mania#1 Karmbala Nonche/ Starfruit Pickle
Its taking a long time for me to retrieve my deleted posts and when i was checking which posts i have missed out i found out that all the pickle posts in Aps kitchen have flew away so I have decided to make a series of Pickle Mania and post all the deleted posts as well as newly created Pickles @ Aps Kitchen. This is a starfruit pickle in which I decided to drop in some cauliflower in it…I have made this many times as of now and I am sure you too will fall in love with it as we did.
And mind me I loved the taste and the pickle too… it was empty within weeks….
J
And my taste buds were all awake by this taste.
Here is the recipe for the Pickle.
Star fruits- 5 (washed and cut into cubes)
Cauliflower 4 florets- washed and cut into very small flowers.
A small pc of turmeric (2 peanut sized)- roasted
2 peanut sized hing (if u r using hing powder 1 tsp)- roasted
Heat ½ cup of water and add salt into it and boil until it gets 3-4 bubble boils…
Once cooled down add star fruit and cauliflower.
Now Grind the Pickle masala into a very fine paste.
( to add water to make it fine paste use the boiled salt water itself in which the star fruit and cauliflower is soaked). Do not add extra water.
Now add this masala to the star fruit and cauliflower and mix well….. there is no need to add lime as the star fruit is too sour.. (if star fruit is not sour then u can add juice of ½ lime).
Rest the pickle out for 2 days and then refrigerate.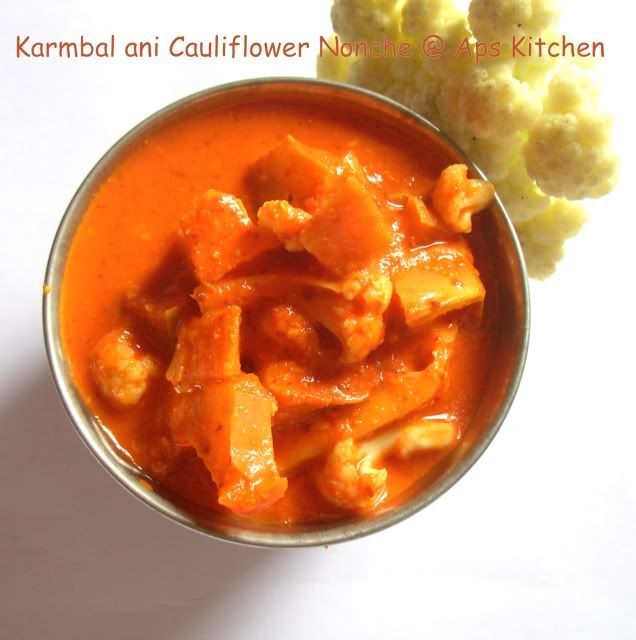 Yummy spicy and Tangy Pickle is ready to Serve.
Tastes Yummy when added Lotzza Love in It
J
With a Spicy note its time to say Bubye,