A Yummy Dinner Platter
Hello Everyone! How are all of ya doing?? At my end its going on great with the little one keeping me busy 24*7 here I mean it! Even during my sleep I am cautious about her! Is she just near me can I turn around suddenly and so on………. All u mommies experience the same?? The celebration season is almost coming to an end and day before was Tulsi Vivaah! Ideally known as tulsi puja- marriage of the holy basil with Lord Vishnu on Kartik Shukla Dwadashi. Tulsi plant is decorated and special puja is offered. Kumkum is offered in the leaves and water is offered to the holy basil. Flowers and fruits are offered, and lamps are lit to decorate the plant. We Performed a small puja at home here and offered fruits and Vermicelli Kheer as Naivedyam! Later we had a delicious dinner
Now coming to today's recipe : Kuvale Sasam/ Bottle gourd in coconut and mustard gravy! I had spoken about it last year here
We need:
Bottle gourd (the round one) peeled and cut in cubes (a bit big in size)- 2 cups
Fresh grated/scraped coconut – 3/4th cup
Roasted Red chillies -6 ( u can add more….as I always say our taste buds doesn't agree to more spice)
Mustard seeds- 1 tbsp
Tamarind – 2 peanut sized
Salt to taste
Method: Firstly grind the masala using coconut, roasted red chillies, mustard seeds and tamarind (make sure the masala is ground finely) Cook bottle gourd with 3 n ½ cup water until done and add the masala in it. Add salt to taste and extra water if required, make sure the gravy is not to thin nor thick. Once done allow it to boil atleast for 5 minutes or until 3-4 bulle boils. Then switch of the flame and serve it with hot white rice.
For the moong ghashi here is the recipe.
And for the vermicelli kheer Peep here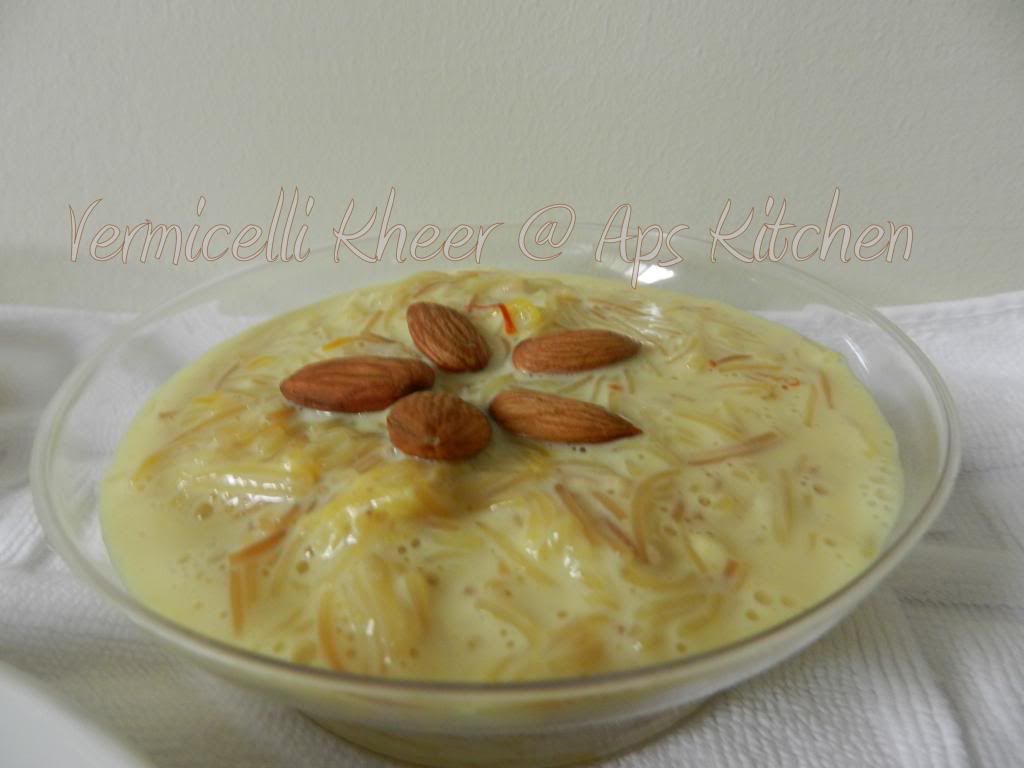 Adding lozza love makes the dish super and Yummy!
See Ya soon!
Bye