Orange & Carrot Punch
My 50th post and I m so happy and I wud love to share a cooler to get cooled
Orange.....................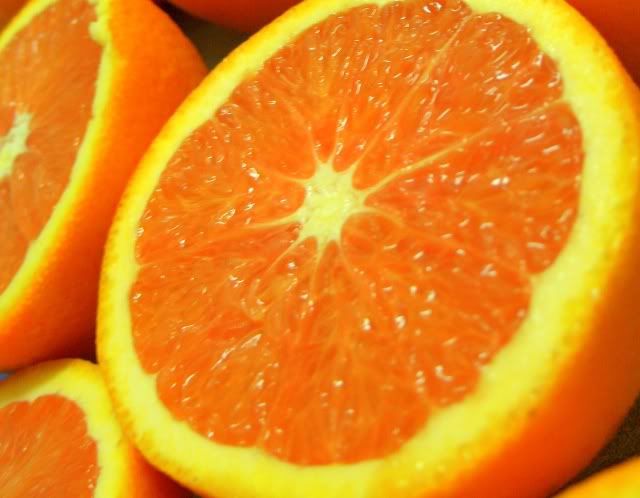 as we always know have lozza values in it…they act as antioxidantsand protect against heart disease….they r used for facial treatments too….I remember every time my mom ate a orange she kept some shallots for facial nd my bro used to keep on blabbering….if u don't want to eat then don't waste y r u wasting it on ur face….:P but now he stopd it…..I never throw the orange skins too….I dry them and powder them finely and use as face pack…my beauty tip u know :P :O……..use them in salads….nd many more to go….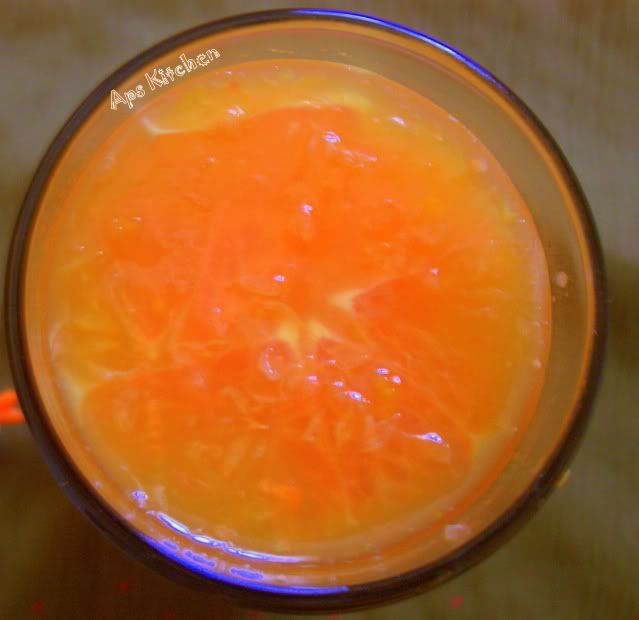 Carrots……… Both of us (G nd Me) can eat them raw drink the juice of it…..but don't like it cooked…….exept in tikkis or burgers (unless we don't find big pieces) but halwa both of us love it donno y even though they r boiled its our fav ;P sounds strange na???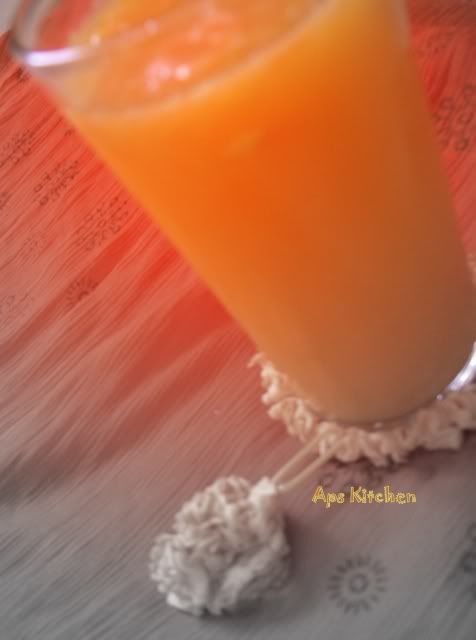 As both have nutritional values how about mingling these both???? Good idea isn't it?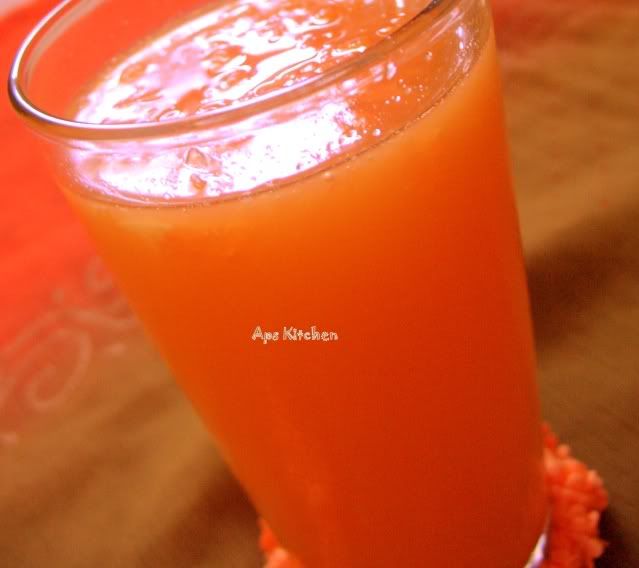 Here is how I did it:
Oranges – 5-6 oranges
Carrots – 2 (peeled)
Sugar – 2tbsp

Method:
Grind carrots and drain it….. peel oranges and exract the juice from all oranges (I used juicer so I hadn't to peel them)



Now mix both the juices and add sugar into it and mix well
A hot weather and a cool punch tastes gr8.
I loved each and every blog i visited and was a good experience all your comments made my blog still sweet and nice.
Tastes Yum Yum
when u add lozza love
in it.

Signing of