Summer Treats # 2 - Bonda Lime
Coconut water is the juice of young tender coconuts and is a natural energy drink. It is delicious, refreshing and very nutritious and has tremendous health benefits.
Coconut water
is naturally sweet, ingratiating, promoting proper digestion, and naturally helps clearing our urinary paths, and lubricating our body systems. India is one of the leading producers of coconuts in the world producing 13 billion nuts per anum.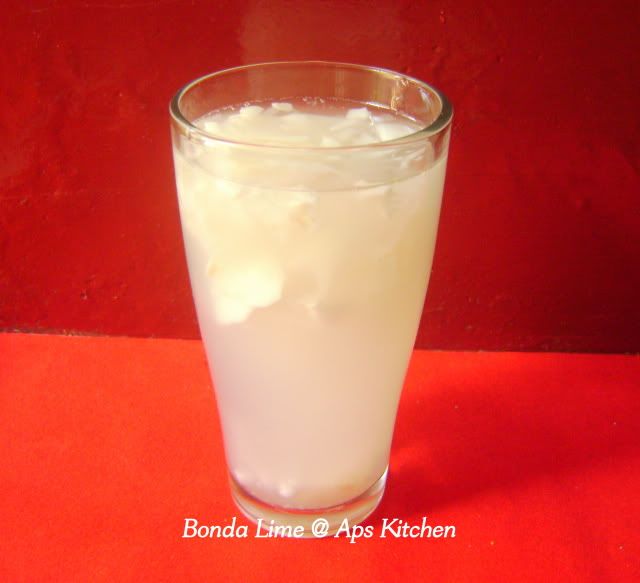 Bonda or Shiyala/tender coconut
gets back my childhood memories… where we used to fight for the Malai and even the Karki( the layer after the malai) oh those where the days when we used to wait for Dad to remove the malai from the tender coconut.
This Is Perfect for Summer... A Cool and Refreshing Drink to Enjoy!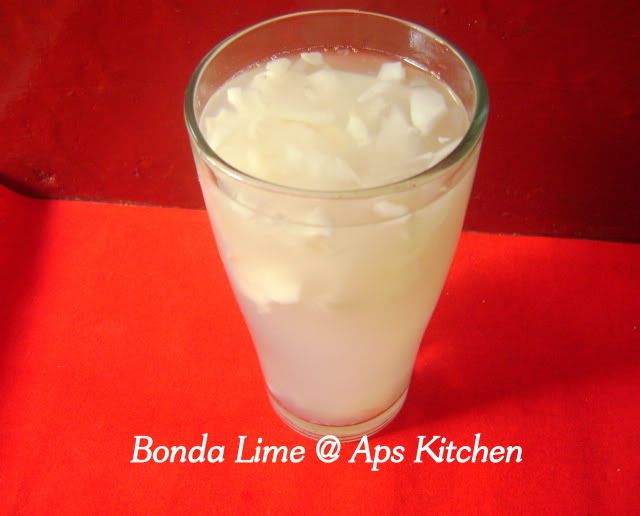 So here is something Natural to quench the thirst.
Bonda Lime - A coconut juice cocktail made with bonda ,(i.e. tender coconut in tulu, a local language in Mangalore), lime and the tender malai.
1 Tender coconut (select the one with thin malai)
2 tbsp sugar
Juice of 1 lime
In 1 glass of water add 2 tbsp sugar and lime juice and mix well… Now add tender coconut and scraped malai into this and mix well…
Bonda Lime is ready to serve.
Tastes Yum Yum when u add lozza love in it.
Signing Off with a Cool Note,