Taikile Khadi
I remember those variety of Kadi's which Mamama(granny) and Amma prprd and I always relished them… My last post was Taikile Chutney so I thought y not post something of tht leaf itself and made kadi…. Which is very simple and yum….
Taikilo (cassia leaves) are found during rainy season and there r varities made out of this leaf.
J
J
J
J
J
J
J
So here is Another Variety Taikile Kadi
First prepare Taikile Chutney. The recipe is HERE.
Then add water to liquidize it (don't make it too watery)
Add salt if required as we add salt to the chutney already
J
.
Now boil this well until u get 2 bubble boil.
Heat A tbsp ghee or Oil. Add crushed Garlic ( I add lots as I love Garlic) and fry until done .
Now temper it on the Kadi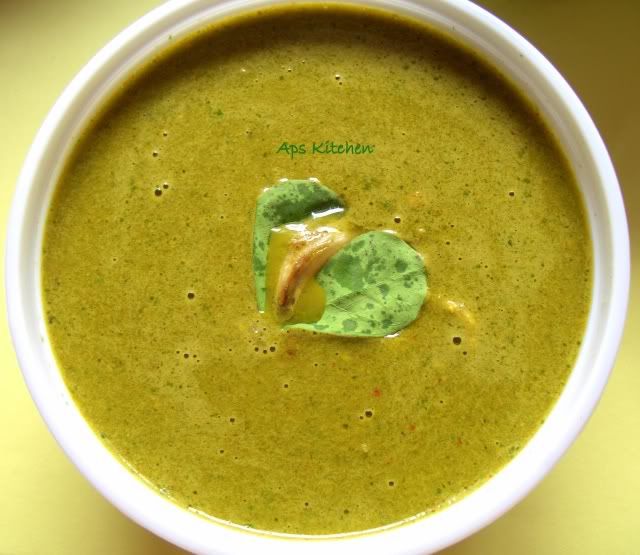 One of a person has commented on this tht it is also known as Cassia Tora and yeh it is check it out here.