What do u think about this dish???
Which dish do u remember when u think of Pumkin??? Fry, Curry, kheer… If not u I just cud think only about these.
One fine day I see pumkin calling my name loud from my fridge… telling me 'Hey Gal y r u gonna leave me rotten' then I pitied on the pumpkin nd thought il take them out n now wht do do vth it??? My thoughts stiked to paratha nd kofta… I always tasted veg kofta… but Kofta's vth pumpkin??? Never tried??? Now after this recipe I m sure all u guys will try bcoz it turns out to be lovely. I searched for the sanjeev kapoor book nd found beg kota recipe in it( I can always rely on his recipes bcoz they turn out to be indulging)… I replaced all the veggies with pumpkin.
Now after the curry I had to do some roti/chaps/paratha…. I decided for pumpkin paratha bcoz I had to empty pumpkin so tht it doesn cry in my fridge. Nd yepppppy I did.
Now to the recipe:
Ingredients
For Koftas
1 bowl grated pumpkin
2 tsp lemon juice
1 tblsp. gram flour
1 tsp sugar.
1 tsp coriander leaves
oil for deep fry
salt and chilli powder to taste
For Gravy
1 bowl cashewnut paste (I used ½ bowl cashew nut paste nd half bowl almond paste)
2 onions (finely Chopped)
1 bowl Yogurt
2 tbl sp fresh cream
salt, chilli powder, turmeric powder to taste
1 tsp sugar
1 tsp ginger and garlic paste
3 tomatoes (grinded)
2 tblsp butter
1tsp coriander leaves
Method:
To make Koftas, mix grated pumpkin, lemon juice, salt, chilli powder, corriander leaves, sugar and gram flour.
Roll out into small balls and deep fry.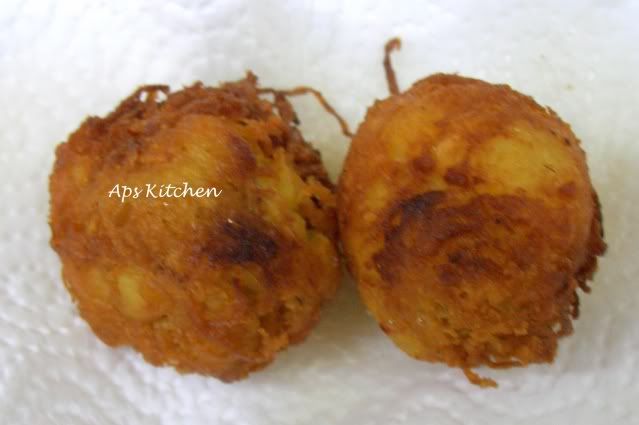 For the gravy
Heat butter in a pan, add onions, fry until light brown.
Then add grinded tomatoes, ginger garlic paste, cashewnut paste, yogurt, freash cream, salt, chilli powder, turmeric powder, coriander leaves and sugar.
Cook until the gravy becomes little thick and then add the koftas.
Remove from flame after a min or 2.
Serve Hot with Parathas.
For the Parathas:
1 Cups Whole wheat flour
1/2 cup grated Pumpkin (we call it Lal Bhopla here, the flat round variety)
2 tsp chopped fresh green coriander leaves
2 tsp red chilli powder
1 tsp turmeric powder
1 tsp amchur powder
1/2 tsp jeera powder
Salt as per taste
Method:
In a pan add pumpkin and cook for about 5 minutes and keep it aside.
Now combine all the ingredients in a bowl.Pumpkin contains lots of water, so knead the dough it. Use more water if required and knead into a soft dough. Make small lime size balls of the dough.Roll out each ball on a flat surface with a rolling pin into a circle(mine came like some Map though). Dust some flour if required. On a hot griddle/tava, cook each paratha on both sides applying little ghee on both sides.
Serve hot.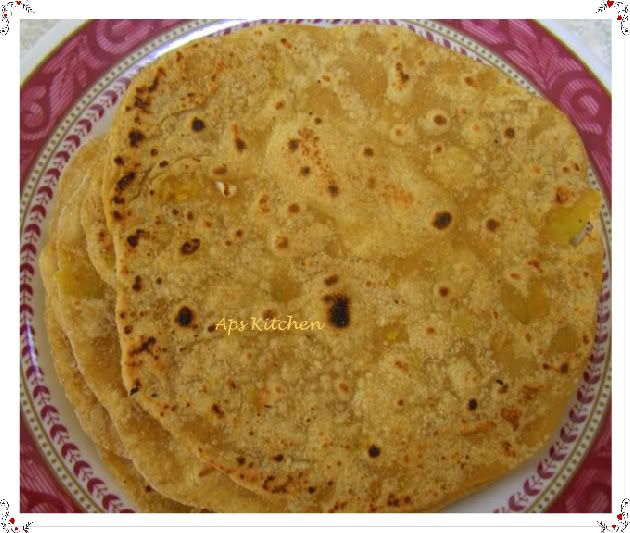 P.S -Actually u can make a dough with wheat flour and add all the masala to the pumkin and stuff it into the dough. (I had tried tht but cudn succeed so I mixed everything together).
Now tell me what do u think about this dish???
Tastes Yum Yum
when u add lozza love
in it.
Ciao